Trustees of the Kennebunk Free Library
July 2023-June 2024
If you would like to contact the trustees, you may send them an email.
---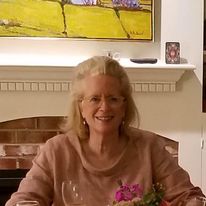 Lori Parkinson, President: Reading has been a love and a passion of mine since I was a young child and I have such fond memories of our little brick library in Brunswick, Maine. Fast forward to 1983 when I arrived in Kennebunk as a newlywed with my husband Durward. One of the first things I did was get a KFL library card. We've raised our two daughters (now 33 and 30) in Kennebunk and I remember spending countless hours in the children's room while they were growing up. Over the years I've devoted my time to volunteering at various organizations that are near and dear to my heart. I feel fortunate to have been able to build a wonderful network of community relationships over the years. In addition to the KFL, I sit on the committee of The Friends of the Osher Map Library in Portland. Books and maps both bring me joy. Music on Main, the Bicentennial Committee, the Bicentennial quilt have been my most recent involvement with the community and round out my interests in history and handiwork. Joining the KFL Board of Trustees has been a wonderful experience for me, and I can't say enough about what the staff has done to be creative during Covid-19.
---
Linda DeFelice, Vice President: My love of libraries began when I was a child, and my father took me to the library every week to check out books. I thought the library was the most marvelous place ever! My love of libraries and learning continued and as an educator, I worked as a high school librarian for ten years and then spent the remainder of my career as a librarian, administrator, and professor at a college in southern NJ. Since moving to Kennebunk in 2019 with Harry Zee, my partner of nearly thirty years, I've been actively involved with KFL, Information Trading Network, and Stand Up Women of the Kennebunks. As a KFL Trustee, I am particularly interested in community relations and organizational operations. I am so proud of the outstanding staff and their ability to connect people with services and resources that meet or exceed their expectations. KFL truly is a vibrant, central part of the communities it serves.
---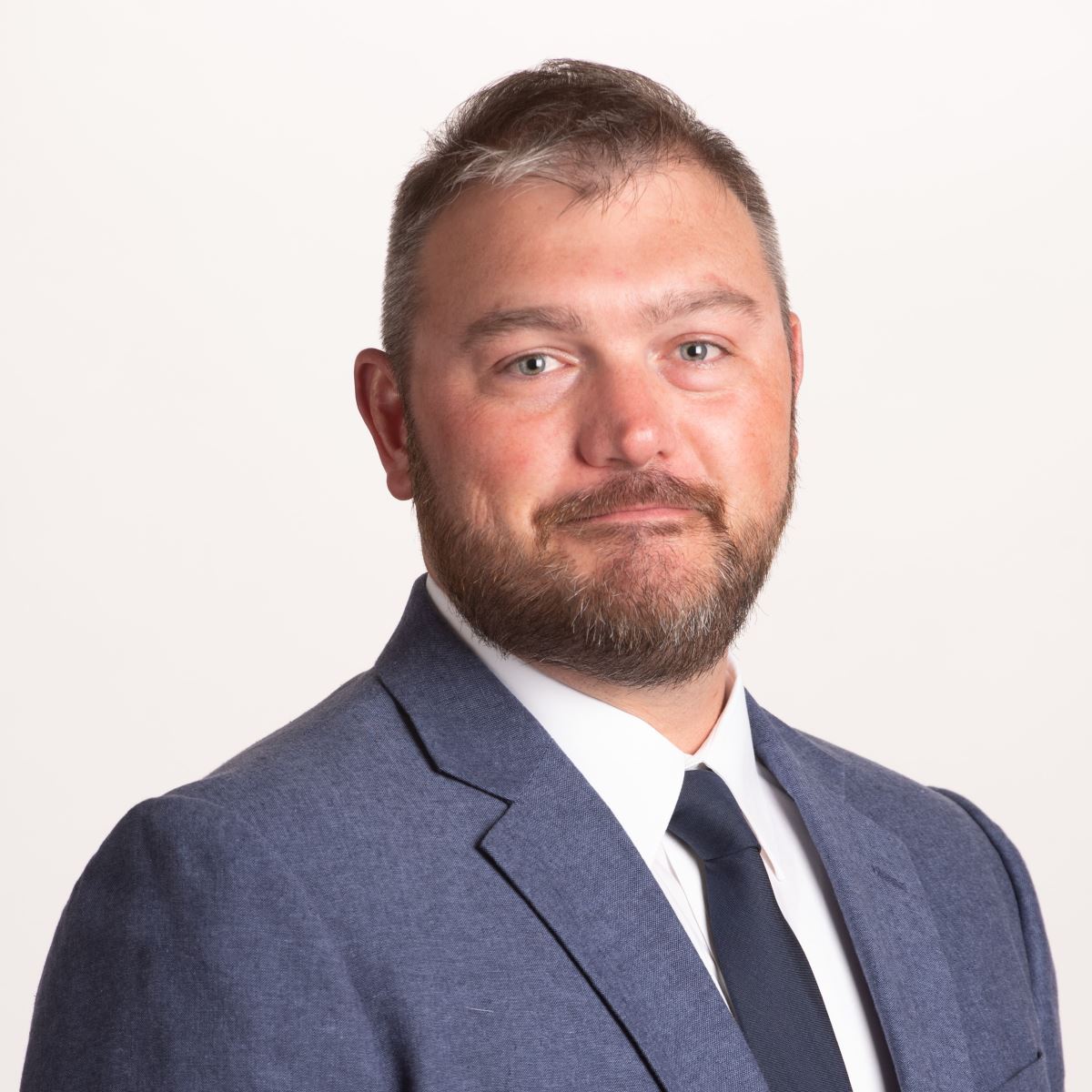 Gregory Braun, Treasurer: There's been a special place in my heart for public libraries ever since I was a kid. As an avid reader, my mom use to take me to the library with her whenever she was in search of something new to read and, inevitably, I'd be left to my own devises running around in the children's section. Going to the library always felt like an adventure in search of treasure. There were so many books and maps and puzzles. My imagination would fly at the idea of what I might find. Today, I still feel that sense of excitement when I enter a public library. You just never know what you're going to find. Now, though, I also appreciate what a good library means to a community. Knowledge being power, a good library serves to enlighten and empower the community in which it resides. Public libraries are vitally important to healthy and prosperous communities. It is an honor to serve on the Board of Trustees for the Kennebunk Free Library and in doing so I hope my work serves to strengthen the community which it serves.

A graduate of Cornell University (B.S., 2005) and the Florida International University, College of Law (J.D., 2008), Gregory Braun has been licensed and actively practicing law in the State of Maine since 2010. Residing in the greater Portland area, Gregory is an associate attorney at Bergen Parkinson, LLC, in Kennebunk and provides services in the areas of business law, real estate transaction and disputes, civil litigation, and estate planning and administration. From 2012 through 2016 Gregory served as Public Administrator for the Oxford County Probate Court. During his career he has assisted hundreds of clients with the creation of all forms of estate planning and advance directive documents while also administering numerous probate estates. Gregory has significant experience with the creation and transfer of business entities and interests, as well as experience developing not-for-profit entities and securing 501(c)3 designation. Gregory also has extensive knowledge in the field of mortgage and foreclosure law, landlord-tenant law and real estate transaction.

Bar Admissions: State of Maine and the United States District Court of Maine

Professional and Civic Activities: Trustee, Kennebunk Free Library; National 4-H Alumni Community; Maine State Bar Association; York County Bar Association; Member of the Delta Upsilon International Fraternity
---


Laura Dauphinais, Recorder: I really appreciate the diverse offerings of the Kennebunk Free Library (KFL). This library considers the needs of the community and offers many learning and exploration opportunities. I'm excited and honored to be a part of an organization like that. I have always had a library card and getting my KFL card was my first business transaction when I moved to Kennebunk. Although my interest and time for reading may have ebbed and flowed through the years, my interest in libraries has gone well beyond reading books. As an incurable researcher, I have loved exploring the library investigating all sorts of topics throughout my life. When my two sons came along, our library was also a fun adventure to explore and take advantage of children's programming.
I have been volunteering as a member of the KFL Friends group and I also volunteer at both the Brick Store Museum and the Chamber. It's always been very important to me to make a positive difference in the community where I live. The library staff and Friends had been so welcoming and fun to work with that I took the next step and became a Trustee. Since I retired as an engineering manager, I have become much more in tune to library programming and have been taking more advantage of interesting topics. I read more now than ever before by leveraging free library electronic resources and hardcopy books. I'm also plugging away at an obsession by making my way through ALL of the puzzles!
---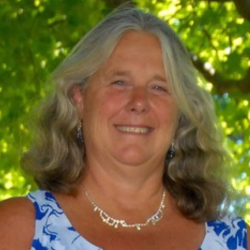 Elizabeth (Beth) Crowe: My love of libraries started in the third grade. I was allowed to walk down to the town library after school. I remember very clearly Mrs. Boyd, at the desk, asking me what books I liked to read and then pointing me to the shelf in the back left hand corner where I could find books for me. I was in awe! At just our little library there was a shelf six feet high and four feet wide with books for elementary school students. I don't remember if it was that first day or several visits later but I decided to read every book on that shelf. Unfortunately, before I could finish my family moved
and so started my journey through many libraries. A library card was the first thing I got in every new town. When my children were born we started with toddler time, then summer reading clubs, When my husband and I decided to move to Kennebunk the first thing I checked out was the library. I couldn't even imagine choosing to live in a town without an amazing library!

Now I teach English to adult asylum seekers, I tell my students to make a library card one of their first acquisitions. I encourage them to check out children's books to read to their children, to listen to books on tape, to enjoy the many magazines and programs their local libraries offer.

A library is the cornerstone of a strong community and I am delighted to join the trustees at the Kennebunk Free Library as they continue to serve community members with thoughtful and interesting programs, important services, and of course many, many books!
---
Laura Lancaster: Hello, I'm Laura, and I'm excited to introduce myself as a new member of the Library Board of Trustees. With a Bachelor's Degree in Communications from Plymouth State University and a current role as an IT Project Manager at MaineHealth, I bring a blend of communication skills and project management expertise to this dynamic role.
While my journey into the world of Library Trusteeship is just beginning, my connection with the library runs deep. I have been an avid patron, regularly utilizing the library's services, both for personal enrichment and as a source of family enjoyment. Whether it's discovering new books with my family, studying, or engaging with the community through library events, I have witnessed firsthand the library's integral role in fostering knowledge and connection.
My motivation to join the Library Board of Trustees stems from my desire to give back to the community that has enriched my life. With no prior board experience, I come with a fresh perspective and an open-minded approach. My goal is to collaborate with fellow trustees and stakeholders to contribute to the library's growth and success.
While my professional background lies in IT project management, I believe that my skills in communication, organization, and problem-solving can be assets to the library board. I am dedicated to listening to the needs of our community and working together to create an environment that encourages learning, exploration, and inclusivity.
I am eager to embark on this journey as a Library Trustee, and I look forward to collaborating with my fellow board members, library staff, and the community at large to ensure that our library remains a vibrant hub of knowledge, inspiration, and community connection.
---
Vicki Lyons: Libraries have been an important part of my life at many different stages. I started going to the library as soon as I started reading. My mother would take me every week and I was able to take out one or two books each week and I would savor them until the next week. When my children were very young, we would go to story and singing hour.
The library was a place to make connections with other young parents. My children developed a love of reading, and we still share our book lists with each other. While in graduate school, I would study in the college library and there I became curious about emerging technologies and became adept at using computer applications. I am grateful
for that opportunity as I worked most of my career in the technologically dynamic field of medical practice administration.
Having lived in Kennebunk area for 30 plus years, I have stayed connected to the community by volunteering on boards in the community such as the Brick Store Museum, Animal Welfare Society, United Way, and the Kennebunk, Kennebunkport and Arundel Chamber of Commerce.

I am excited to support the Kennebunk Free Library as a trustee. Our library is an integral part of our community and a valued resource. I am in awe of the many varied programs the library leadership and staff develop and offer to engage the community to "discover, learn and connect" and promote the love of reading. I look forward to helping the library continue to grow and meet the needs of our community.
---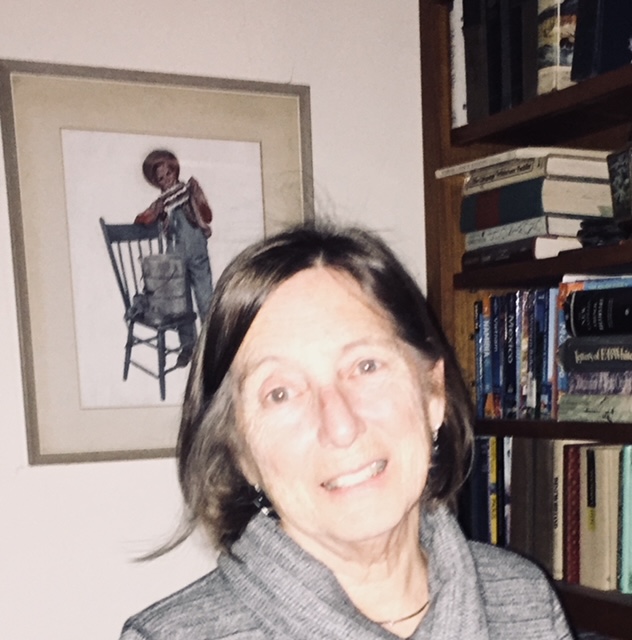 Linda Miller Cleary: My first meanderings into the stacks of the Kennebunk Free Library were in the late 1960's as an area high school English teacher and then as a mother of two very curious children. I continued visiting the library every summer with those children and, more recently, with my children's children in tow. In the 80's and until 2013, the Kennebunk Free Library supported me in a new academic career at the University of Minnesota by allowing me to use interlibrary loan in summers. In that second career I prepared prospective teachers of English and published research on adolescent and indigenous literacy. Now I'm back in Kennebunk full time, in the place that I have always called my home of heart. I use the library more as a place of joy than as a support for academic pursuits. And ah, the joy of meandering in the stacks again, as a lover of literature and as a supporter of the library as a Trustee.
---
Kate Ostell: Libraries to me are the most welcoming and democratic of community institutions. My parents started taking me to my local library when I was a young child and I've continued to visit the libraries everywhere I've lived. I love to peruse the stacks, sometimes looking for a specific title, but other times just exploring and finding unexpected treasures. Especially fun were the many hours spent when my children were little going to story times and picking out books to take home. After moving to Kennebunk, it was thrilling to discover the town supports a particularly amazing library full of creative, informative programing, a wealth of learning opportunities, knowledgeable and friendly staff to connect people with resources and services, and of course books.

Since my husband and I retired, we were able to move back closer to our childhood homes and to be near one of our children and other family members. Over the years I have volunteered in many capacities, including in libraries, a free health clinic, my children's schools, neighborhood associations, and city committees and boards. It has always mattered to me to participate in my community, and I am looking forward to supporting the KFL community as a member of the Board of Trustees.
---
Judith (Judy) Pitchforth: A vibrant and accessible library has long been used as a benchmark to measure a community's ' health'. The library is a focal point on par with the local town hall. As a respected community resource, the Kennebunk Free Library has historically provided a sense of community through a shared love of reading as well as the exchange of new ideas by its members. I am an avid reader who loves to explore a variety of topics to help me grow as a person. My life is enriched through sharing books with others whether it's the love of a good story or the opportunity to acquire new skills. These days my experience often includes more than books, it includes the digital, visual, and audio formats all found at KFL. Equally important is the staff at KFL who are well prepared to help me access all of this content.
Whenever I visit a new town, one of my first stops is to find the library. This urge to visit the library started when I was in the 4th grade. My best friend and I lived within walking distance of our local library in Newfields, New Hampshire. We were given the title of 'Junior Library Aides' and every Friday after school, we would help stack the bookshelves with returned books. I have always felt at 'home' in a library.
I am a retired special education teacher who worked for over 28 years at Kennebunk High School. During my tenure, I frequently turned to KFL as a resource to support my students' efforts in their education. Over the years, I worked with students who did community service or internships at KFL while some helped to reshelve books as they learned new job skills. I have met with students at KFL for after school tutoring. I am grateful for KFL's support with all of these endeavors.
My husband and I, along with our three sons and their families, live in Arundel. As Arundel residents, we appreciate the library membership granted to us by both towns. As curious readers, access to the KFL has enriched our lives as a family. It is my pleasure to serve the Kennebunk Free Library as a trustee.
---
Important Documents
Please note, monthly board meetings are being held via Zoom at 4:30 p.m. on the last Tuesday of each month.
Trustee Nomination Form (Application)
Maine Library Trustee Handbook
By-Laws
Conflict of Interest Policy and Statement
Trustee Statement of Ethics
---