Academic Support
Do you need some homework help? Do you have a project due soon? Or maybe you're just not sure where to get started? The Kennebunk Free Library has everything that children and their families need to make learning fun!


Please let us know if there are other resources we should include here. Thank you!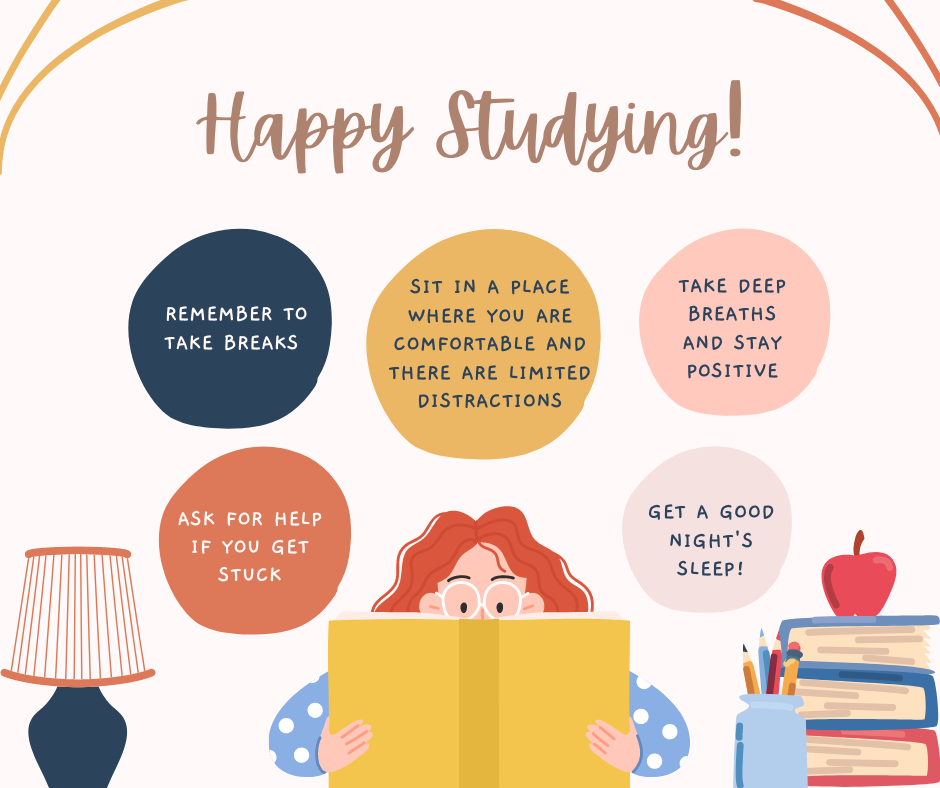 Kennebunk Free Library is not responsible for the information on outside websites. We only provide links to them as a courtesy.
---
Helpful Websites
Crash Course - Crash Course is an online resource that offers high quality educational videos. With over 15 courses ranging from the humanities to the sciences, Crash Course presents information in a fast-paced format. If you are looking for help with history, science, math, or English language arts, this is a great resource to get started and to help study.
Khan Academy - Khan Academy offers free practice exercises and instructional videos to empower learners to study at their own pace. Their courses include topics such as math, science, computing, history, art history, economics, and K-14 test preparation.
Science for Kids - Science for Kids can help you learn more with their fun science experiments, cool facts, free games, activities, and lesson plans.
BrainPOP - Through games, animated movies, and activities, BrainPOP is a free online learning resource that encourages kids on their unique learning paths. Their courses include science, social studies, English language arts, math, visual and theatre arts, and music.
Michigan Learning Channel - MLC is a free public television partnership which offers instructional content that meets state educational standards to support the education of students. Each lesson is approximately a half-hour, is presented by a diverse group of educators, and is delivered as if the teacher is in a classroom setting.
Math Playground - Through interactive games, Math Playground offers a fun way to practice mathematics. Their website includes a wide variety of math topics targeted for K-6 students and is kidSAFE COPPA certified.
PBS Kids - Through curriculum-based entertainment, PBS Kids is committed to making a positive impact on the lives of children. Each educational topic has a full spectrum of media and technology to build knowledge, critical thinking, imagination, and curiosity.
Starfall Education Foundation - Starfall offers educational games and videos for students ranging from preschool through third grade to help them strengthen their skills in English language arts, math, music, and art.
Duolingo - With fun, quick, bite-sized lessons, Duolingo is an excellent resource to use if you are interested in learning another language.
LearnEnglish Kids - With a wide range of free online games, songs, stories, and activities for children, LearnEnglish Kids is an interactive learning website that can help children learn English as their second language.
National Geographic Kids - Using games and videos, you can learn all about the world of science, geography, and history with National Geographic Kids!
#ColorOurCollections - The Smithsonian has created the Learning Lab to encourage learners of all ages to engage with the portraits in the National Portrait Gallery. Each coloring page accompanies an original portrait within the museum. They encourage children to compare and contrast their creations with the original portrait. This is a great way to interact with museum collections, to learn more about historical figures, and to discover the history of art!
Ology - Brought to you by the American Museum of Natural History, Ology is a resource for children that focuses on the "ologies." With games, articles, and stories about topics ranging from paleontology to zoology, you can learn all about the world of natural sciences with this interactive website!
Seterra - Seterra is the ultimate map quiz site! With their online games and quizzes, you can explore the world and learn about its countries, capitals, cities, rivers, lakes, and more!
Wide Open School - Powered by Common Sense Media, Wide Open School helps families and educators find trusted resources to enrich and support learning.
---
Maine State Information
Maine.Gov Homework Help - With information ranging from government information to Maine wildlife, Maine.gov's homework help page is a great place to start when researching facts about our state.
Maine Memory Network - Created by the Maine Historical Society, the Maine Memory Network provides access to thousands of historical items belonging to over 270 historical organizations across the state of Maine.
Maine Pictures and Facts - Provided by National Geographic Kids, this website lets you get the facts and photos about the 23rd state.
The Story of Malaga Island - Malaga Island was once home to a small fishing community established by descendants of a freed slave, all of them forced from their homes by state-sanctioned intolerance. Nature is Malaga's only resident now, but the presence of those who lived on the island lingers.
Britannica Kids - Here you can learn about the state of Maine and its people, economy, government, and history.
Abbe Museum - Indigenous peoples have lived in Maine for thousands of years. Today, the four Maine tribes are the Maliseet, Micmac, Penobscot, and Passamaquoddy, known collectively as the Wabanaki, or "People of the Dawnland." The Abbe Museum has links to their tribal websites, as well as an extensive collection of indigenous art.
---
Digital Maine Library
To use the Digital Maine Library, you will need your library card!
Digital Maine Library offers Maine residents a collection of full text articles from magazines, newspapers, and reference books that are credible, reputable resources. Because the information originates as a print source, it counts as a print source rather than an internet source for your project! One of the drop down features allows you to sort by audience (such as elementery, middle school, and teen & high school) for resources that are best for your project.
---
Studying Help
Study Skills - Created by Crash Course, Study Skills provides videos about procrastination, test anxiety, organization, and more.
Quizlet - With millions of study sets and online flashcards, Quizlet offers students a large range of resources to help them excel.
Marinara Timer - Time management can be a difficult task, but with this productivity timer, focusing can become a lot easier! With this customizable timer, you can set time segments to fit your workflow.
HowtoStudy.org - Develop your studying skills with the helpful tips and tricks provided by this online resource.
Destress with PBS Kids - Sometimes school and homework can be stressful. With the help of some familiar friends, PBS kids offers videos and resources to help children learn how to manage these feelings.
CalmSound - To help manage stress, CalmSound offers a variety of nature and other ambient noise soundscapes.
IPL2 for Kids offers a balanced and broadly representative collection of websites for information, reference and research.
Multnomah County Library is known as a leader in Children's Services. Click on the link to go to their collection of websites for homework help. Choose a topic, and away you go!
Getting Started Doing Research a guide to choosing a topic, developing a search strategy, and evaluating sources thanks to the University of Maine at Farmington
Interland - Learn about online literacy and fact-checking with this interactive game created by Google!
---