Kennebunk Free Library
112 Main Street
Kennebunk, ME 04043
(207) 985-2173
kfl@kennebunklibrary.org

Staff may be reached by email by using the following format:
(first initial of first name)(last name)@kennebunklibrary.org
For example: jdoe@kennebunklibrary.org

Connect with KFL on social media!
Facebook
Instagram
Twitter
---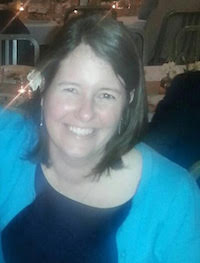 Allison Atkins, Assistant Director, Head of Adult Services: I have always been a fan of libraries. Any time I moved to a new town, the library was always the first place I sought out. But it wasn't until I moved back home to Maine after a decade in Boston and started volunteering at my local library that I thought "I should be a librarian." Now I can't imagine how I ever thought I should be anything else. It is so much fun to be a matchmaker for people and books. There's no better feeling than making a successful match. We also get to help people solve their problems every day from the big (taxes and health questions) to the small (directions to Walker's Point). At KFL, I have the added benefit of hardworking, creative, and fun coworkers and wonderful patrons. As someone whose idea of a perfect weekend is a lake, a warm blanket, and a book, being surrounded by thousands of books everyday is also a nice perk
---
Anita Randall, Development Director: Hi! I am the new Development Director at KFL and am having a ball exploring the beautiful community of Kennebunk and surrounding towns. I was born and raised in Western Maine and earned degrees at Bowdoin and UNH. My background is in education and non-profits, including founding and leading a large, regional food pantry in Rhode Island. In 2016 I had the good sense to move back to Maine to help my family run our timber and woodland business. My connection to family runs deep and a love for the forest and wild places is in my blood. I will continue to be part of the family business, even as I begin the next chapter of my life by the ocean in Southern Maine. Nonprofits are near and dear to my heart and I am so excited to be working alongside the delightfully talented staff and volunteers of the Kennebunk Free Library! I am continually impressed by their creativity, knowledge and exceptional level of service. KFL is an invaluable resource in our community and I am truly grateful to be part of it! Reading is a passion of mine and my TBR piles are always growing. I welcome book recommendations from other book lovers - especially for literary fiction and magical realism. And please stop by the library soon to say "Hello". I look forward to meeting you!
---

Aspen, Library Assistant: I have always had my nose in a book since I was a little kid. I remember growing up, my parents used to have to take them away from me at bedtime or I would read all night. I spent many weekends at the library in my childhood and I am excited to have the opportunity to help others find the same passion for reading that I found at the library! Outside of my love of reading, I am a big animal lover and will never miss an opportunity to talk about my cat. Most weekends I can be found skiing, at the lake, playing video games/board games, or hanging out with friends.
---

Brittany Kashar, Circulation Services Manager: I've considered myself a big reader from an early age, but it took until around high school for me to find my happy place in libraries. A chance connection helped me find an internship at the Farmington (Maine) Public Library while I was completing my Bachelor's Degree in Creative Writing, and from then on I knew that I wanted to end up working in a public library. Through part-time work in various libraries throughout the state, as well as through work in the mental health field, I came to realize that I didn't want to work at a library because I like to read, but rather because I love to help people and connect them with whatever it is they're looking for. Really, there's no better feeling than finding that perfect book, that precise piece of information that a patron was looking for. I've been at KFL for a little over two years, and really, I couldn't imagine a better group of people to work with! Come find me if you want to talk about YA literature or Hamilton, or if you want to see one of millions of pictures of my cat.
---
Cynthia Kurtz, Library Page: I'm proud and privileged to be a part of the Kennebunk Free Library, supporting an incredible library staff of dedicated, knowledgeable, kind, and hardworking people. The library is a very busy place, and keeps us all on our toes! And it is so nice to see everyone walk through our doors, whether you're looking for your next read, movie or audio; or taking advantage of our many celebrated activities; using a computer or visiting our art gallery; or settling in to work on a puzzle or to read the latest newspaper.
On a personal note, I'm an avid reader who has haunted libraries from an early age. While my favorite authors are too numerous to mention, Jane Austen will always be at or near the top of my list. As a matter of fact, one of my annual joys is re-reading The Family Fortune by Laurie Horowitz, which is a contemporary re-imagining of Persuasion, my favorite Jane Austen novel. Whatever your thoughts on this, or indeed any title, I would love to hear your thoughts. Sharing books is a passion. So many books ... not enough time. I wish I read faster. Sigh
---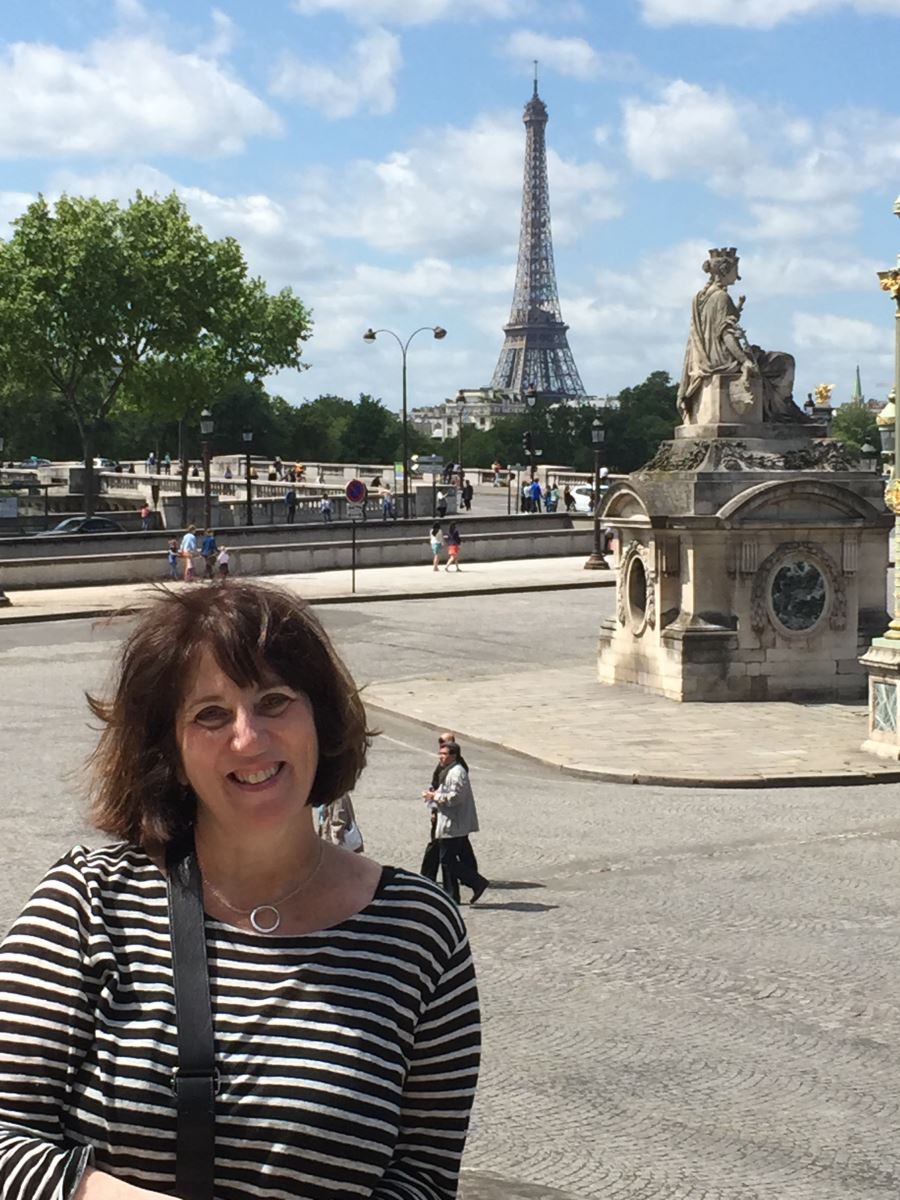 Denise, Library Assistant: I fell in love with reading at a young age and remember my favorite activity during summer vacation was visiting the bookmobile. I loved how books could transport me around the world to a country or culture that was different from my own. This exploration influenced my desire to live in cities as a young person where life was more diverse and exciting. I enjoy working at KFL because the staff is supportive and willing to be a sounding board for program ideas. I live in Biddeford Pool with my cat, Paix. I enjoy designing jewelry in my downtime and sell jewelry on Down East Magazine's website as well as my own shop on Etsy. I love walking on the beach, hiking, and traveling with my two sons and daughter-in-law. Most of all, I enjoy spending time with my grandson, Fin.
---

Emmaline, Technology Educator: Growing up I was always very inquisitive and imaginative, so naturally, the library was my go-to place to explore. Libraries allowed my curiosity to flourish, and my love for learning has only continued to grow over time. I have always enjoyed finding things, but it wasn't until I began working for my college campus library that I realized I love to help others pursue their interests as well. I truly believe that there is nothing more satisfying than helping a patron find the perfect book to read or a resource to use for their research. That is what led me to KFL, and I could not be more excited to work with such an excellent team. As a new resident to Maine, I am so grateful for this community, and I am so happy to be a part of it! If you can't find me here, I am usually trying to take advantage of the sunshine by spending all of my day outdoors, or I am curled up at home crafting/reading a book. Come find me if you ever want to talk about your favorite books, movies, or whatever else interests you at the moment - I hope to see you soon.
---

Ian Magill, Library Assistant: I have always loved reading and libraries; From visiting my school library in the summer months to spending nearly every night in my college library until 2 AM, libraries have played a big part in my life. I love helping patrons find the right book or just generally giving them assistance however they may need it. When I'm not working at the library you can find me spending time with my daughter and my wife here in Kennebunk. We are almost always with our two dogs, Nelly and Oliver, and our cat Sidney is never far behind. In addition to reading, I love music, gardening, and following my home town Philadelphia 76ers. I hope you'll stop by and say hi whenever I'm behind the desk!
---

Kate, Cataloger: I chose a career in libraries because I like finding things. I've always enjoyed research and finding answers to questions and thought I might be a reference librarian. While attending grad school for my MLIS, I discovered I was also pretty good at making things findable. At KFL I get to do both through my work as cataloger and by being a point person for lots of reference questions. I also get to spend my days with a great group of people who don't seem to mind when I ask them to do silly things for our Instagram account and allow me to share and overshare photos of my cat. What a good fit!
---

Leroy Boucher, Maintenance Manager: After retiring from a 35-year career at Portsmouth Naval Shipyard and taking a few years off, I decided it was time to do something else. The Maintenance Manager position opened at KFL two years ago and I was hired. I enjoy working with the staff and taking care of this building. I do a lot of moving things around and keep things clean. There is always a new project to plan or problem to solve. I enjoy time on the lake and am basically a home body. I read a book once and really liked it. Hunt for Red October by Tom Clancy.
---

Maria Richardson, Head of Youth Services, Children's Librarian: At the age of 4, my brother and I started our own library in our basement with our picture books. We added an index card to the back of each book and stamped it with a "due date" each time we took one off the shelf to read. This was the first indication that I wanted to be a librarian. Many more would follow, leading me to KFL. My favorite part about working at the library is surprising our patrons with what we offer and do. There's no sweeter sound than hearing a delighted exclamation of, "I didn't know the library did that!" Although, hearing a child excitedly tell us about the book she just read and loved comes close. I love being able to interact with and be a part of the lives of our littlest patrons. I'm grateful for every day that I spend as a part of KFL.
---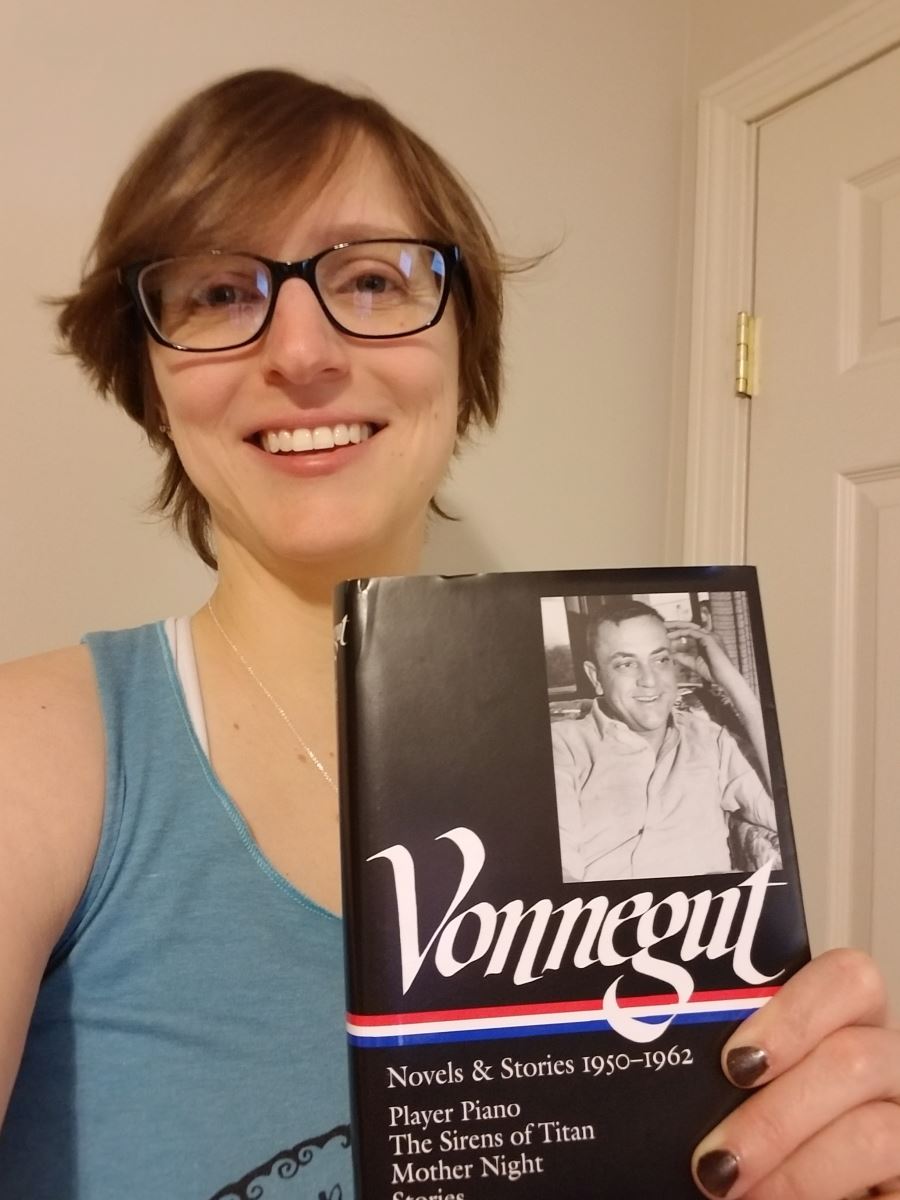 Michelle Conners, Director: I am passionate about learning and helping people so becoming a librarian was an obvious choice. I love the versatility the library provides in that everyone comes in for a different purpose and we are there to assist those patrons in their quest. Being a librarian here is particularly rewarding because of the special connection KFL has with the community; we are all very supportive of one another. I can't express in just a small profile blurb how grateful I am to work with such wonderful patrons, staff, and supporters but just know it is a lot! Personally…I love my family, baseball, and keeping people guessing with my unique sense of humor. My favorite author is Kurt Vonnegut and my favorite book is Sirens of Titan.
---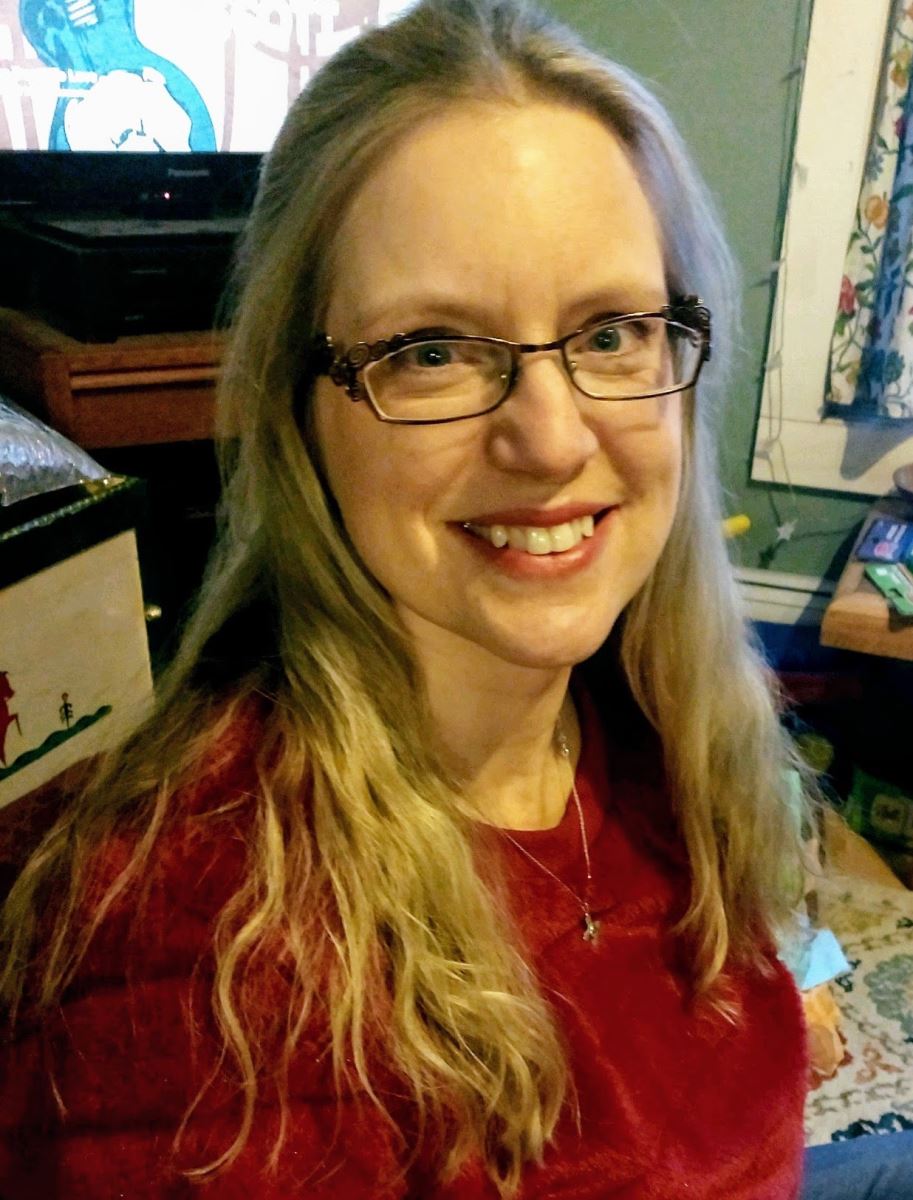 Sarah Thompson, Administrative Assistant: I am a lover of language and history, written and spoken. My previous career was in horticulture, and I spent many happy hours learning the Latin names and origins of plants while playing in the dirt. I also enjoy camping, live music, baseball, practicing my Spanish, and spending time with my family outdoors. I'm a longtime fan of the Kennebunk Free Library and the wonderful variety of services and materials it provides. I'm happy to be part of this great community resource!
---
---